Composite Sale:
Promotion: Get up to $500 off your Sorority Composite or your Fraternity Composite.
Duration: Sale ends on 12/31/19.
Details: Size restrictions apply.
Your chapter must be a new GreekYearbook customer.
Important Info: The exact discount will be determined by the number of members in the organization.
Sorority Bid Day:
Promotion: FREE New Member Announcement Cards
Duration: Spring 2019 semester
Details: A $250 value!!
You'll receive 50 New Member announcement cards with envelopes for your chapter when you submit the Bid Day photography agreement.
Great for New Member gifts, and mailing to Nationals, alumni, and parents!
Must use Promo Code: BID19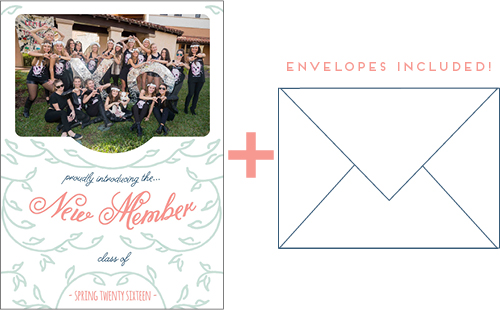 Installation:
Promotion: FREE Installation photography
Promo Code: INSTALL
Duration: Always!
Details: Get free installation photography when you book Bid Day or Composite photography with GreekYearbook.
Important Info: Installation photography is only free when it is bundled with either Bid Day or Composite photography.
GreekYearbook only photographs in the continental United States.